Please submit through our online submissions manager, below. The nominal fee of $2.00, payable by credit card or PayPal, is less than the cost of paper, ink, and postage; and electronic submissions are more eco-friendly as well. This is not a reading fee; it just covers our cost of using Submittable with a few cents left over to help cover the cost of keeping Flights in print.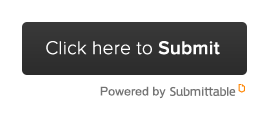 Only Sinclair students, faculty and staff may submit via email. Emailed submissions must come from a sinclair.edu or my.sinclair.edu email address, and should be sent to kathryn.geiselman@sinclair.edu. The subject line should include the words "Flights Submission" and your genre (poetry, fiction, nonfiction). In your cover letter, please identify your affiliation with Sinclair, and please send your work as an attached .doc, .docx, or .rtf file. Email submissions that fail to follow these guidelines will not be read.

We will respond to every submission; however, since we publish only once a year, it may be up to six months before you hear from us. We appreciate your patience. Simultaneous submissions are accepted, but if your piece is accepted elsewhere, please let us know as soon as possible. If you submitted via our online submssions manager, please be sure to withdraw it from our submissions queue.
Submissions should be original and previously unpublished. If you have been published here before, please wait one year before submitting again. Since we publish only one issue a year, we want to include as many diverse voices as possible.